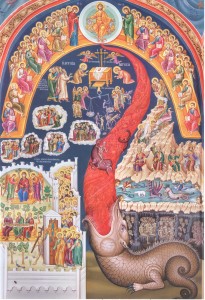 This is a talk I gave on January 31st at the NTOM conference "Falling Asleep in the Lord: An Orthodox Perspective on Dying, Death and Grief" at St. Demetrios Greek orthodox Church in Fort Worth.
Blessed is the way in which thou shalt walk today, O soul, for a place of rest is prepared for thee (Prokeimenon of the Apostle, Funeral Service)
Reverend Brothers, Beloved Brothers and Sisters in Christ,
When confronted with the reality of death most people reveal a deep-seated fear of such an event beyond any human control. This is especially acute nowadays when the science of medicine has made great strides in curing diseases that only a century… Continue reading
Tags: body · end · funeral · judgement · kolyva · life · memorial service · Resurrection · soul · sufferingNo Comments.