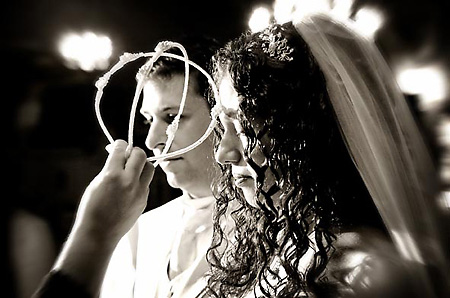 A very interesting article by Mark Regnerus making the case for early marriage as a  a way to deal with pre-marital sexuality' divorce rates and economical crisis. You can read the article here. 
One of the most interesting statements of  the article in my opinion is this: "Most young Americans no longer think of marriage as a formative institution' but rather as the institution they enter once they think they are fully formed."
Think about it for a second' we postpone the marriage until we have a good education' until we have a promissing and stable career' a house' a car and a savings account. All sounds good theoretically' but by the time you reach all that you're already 40! On top of this you've probaly had a wealth of "experiences" with persons of the oposite gender' you've developed life habits' sleep habits' food tastes and strong political convictions  and none of them can be bent.
Despite all this we still expect that we'll find a person that we'll perfectly match the complicated and rigid person that we have become. In my opinion the chances are slim. I don't say impossible' but they are slim. The rates of divorce speak in my favor.
On the other hand' if one starts marriage early (not as early as teen-age years of course) everything is possible. Even if the match is not perfect' the "material" is still flexible' can be bent and adjusted before it hardens and becomes unchanging. As a friend of mine says " they have not been tainted by life" . They are not just sexually virgins but also pure and idealists in terms of what life has prepared for them.
In a young couple one starts with a clean slate and forms using each other as molding guide by living together in the character developing years. Going through austere periods' choosing paths in life together' taking tough decisions' rasing children are all experiences that  make the sacred union of marriage come to life as the two become one flesh according to the  Scripture.
Read more on Family life reading these articles:
The Theology of Marrige and sexuality: an article by Fr. George Morelli
Chrysostom and the Mystery of Marriage: an article about St. John Chrysostom view on married life by Mike Aquilina
The Eros of Marriage:  an essay I wrote some time ago on marriage and sexuality
The case for early marriage
'
Tags: No Comments