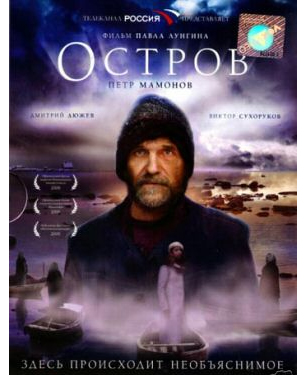 Since next week due to Christmas services schedule we are not going to have our monthly Film Dialogues I thought about reminding you of a movie that we've seen about an year ago that I think we need to see over and over as refresher.
The movie' for those that haven't seen it yet' is about a man that becomes a monk after a tragedy happens in his life during the second World War. The story unravels the life in the forgotten monastery at the end of the world and the interactions of Monk Anatoly with His fellow brothers and with the faithful that come to see him for advice.
Without being pretentious' with almost a theatrical setting' the movie blows you away with its simplicity and its powerful introspection into what matters in life: faith' love' humility' forgiveness and hope.
Ostrov (The Island)' NTSC version with English subtitles (2006)
One of the best movies I

'

ve seen
'
Tags: Jesus Prayer · Monastery · Monks · movie · orthodox · RussianNo Comments